KILL YOUR DARLINGS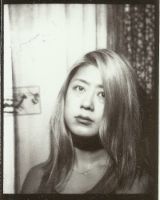 Dreams Worth Trying For: a conversation with Jenny Zhang
How to become everything: a review of Arundhati Roy's The Ministry of Utmost Happiness
Books roundup: a review of You Know You Want This by Kristen Roupenian

GRIFFITH REVIEW

In between the in-between for Griffith Review 61: Who We Are


THE GUARDIAN
An interview with Melanie Cheng, author of Australia Day and Room for a Stranger

The future of Bollywood cinema: an interview with Shah Rukh Khan and Zoya Akhtar

LIMINAL MAGAZINE
An interview with Sumarlinah Raden Winoto
An interview with Snehargho Ghosh

FOREGROUND

The city as billboard: Fed Square, Apple and brand urbanism
VICE
A Guide to Finding Peace on Social Media
Why Representation Matters and What You Can Do About It
What Healthy Queer Relationships Look Like, According to Queer Australians
ABC LIFE

Knowing when to give up is a secret superpower. Here's how to hone it
SBS
Everything you need to know before you binge Wellington Paranormal

How The Family Law normalised cultural diversity on Australian television

INSIDE DESIGN

Exploring the souls of design systems
THE LIFTED BROW

You Don't Change At All: a review of Jenny Zhang's Sour Heart

MEANJIN QUARTERLY

Stranger Things 2
THE BIG ISSUE

Regular podcast and book reviewer (print only).


WRITERS BLOC
On Winter by Ali Smith

RMIT LINK ARTS & CULTURE


Longform reviews of solo debut shows by multidisciplinary artists, Cara Jordan Miller and Rikki Paul-Bunder (print only).


THE CUSP
Get things done with the 1-3-5 listmaking technique
The non-gift gift guide for when you can't spare the cash
Too busy to read? The 8 podcasts to listen to instead
How to get into cooking when you live off takeaway
How to make the most out of the hours you have
Time to make a career switch? Here's what to keep in mind
You should stop believing in the myth of genius
Big presentation? Keep these public speaking tips in mind
Level up your work snack game
CONCRETE PLAYGROUND

Ten classes you can take over summer to learn something new
Ten Australian TV shows you can stream now
JUNKEE

We chatted to Jonathan Jones about making Indigenous art that rewrites history
Taiwanese artist Joyce Ho on trusting your work to speak for itself
How Campari became more art than advertising
'Amy' review: remembering the genius, sadness and humanity of Amy Winehouse
'Hidden Figures' is revolutionary, even if it doesn't always feel like it
OVERLAND JOURNAL

It's a man's world: unpacking cinema's 'best-of' culture
What I talk about when I talk about erasure
Fresh off the Boat and straight to Broad City
OTHER

Name A More Iconic Duo: the benefits of cross collaboration
THE THOUSANDS CITY GUIDES (RIP –SELECTED PIECES)

An archive of selected articles can be accessed here.