SELECTED WORK 
WEPRESENT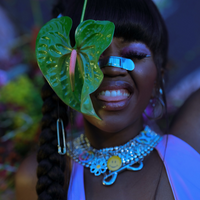 Tkay Maidza: 'This is my job. This is my life. And I need to make it last'
TORTOISE MEDIA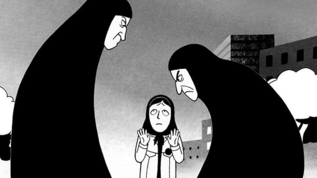 Persepolis: the graphic novel that showed Iran how it was – and how it could be

KILL YOUR DARLINGS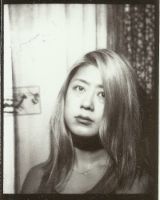 Dreams Worth Trying For: a conversation with Jenny Zhang
Anna Weiner on Uncanny Valley, garbage language and gut instincts

How to become everything: a review of Arundhati Roy's The Ministry of Utmost Happiness
Books roundup: a review of You Know You Want This by Kristen Roupenian


Books roundup: a review of In This Desert There Were Seeds
Books roundup: a review of Sweatshop Women 2
Books roundup: a review of Ordinary Matter
BANDCAMP DAILY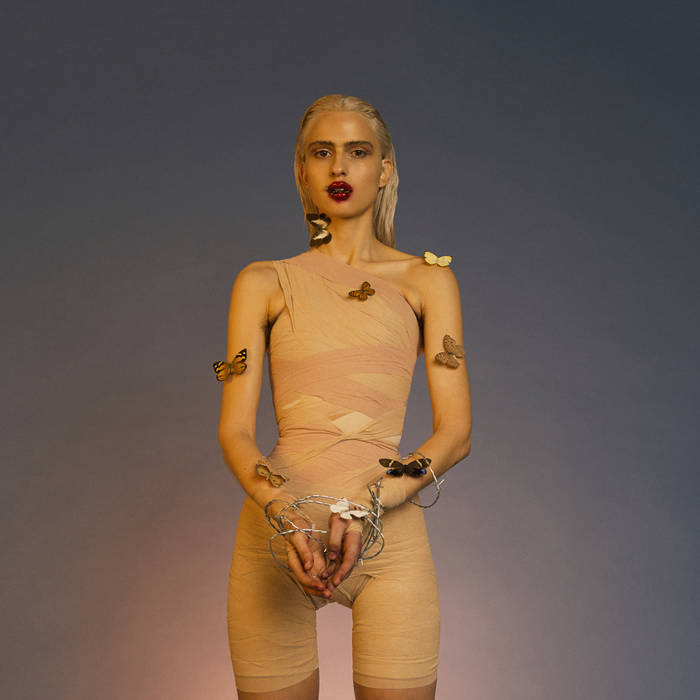 Banoffee grows into herself on avant-pop triumph "Look At Us Now Dad"
ARTSHUB / SCREENHUB

What can the world's oldest games festival teach the arts about survival?
ATLASSIAN'S WORK LIFE

How ACMI made Conway's Law work for them
THE GUARDIAN
Empire Records: 90s cult classic starring Liv Tyler and Renee Zellweger is ripe for a comeback

The Faculty: teen angst, budding high-school romance – and evil alien parasites

An interview with Melanie Cheng, author of Australia Day and Room for a Stranger

The future of Bollywood cinema: an interview with Shah Rukh Khan and Zoya Akhtar
Call of the wild: the podcasts taking us back to nature
In A World...: voiceover artists go head to head in this indie dramedy

Death Becomes Her: Meryl Streep and Goldie Hawn's schlocky pursuit of eternal youth

LIMINAL MAGAZINE
An interview with Sumarlinah Raden Winoto
An interview with Snehargho Ghosh
An interview with Jon Tjhia
An interview with Rosheen Kaul
THE SATURDAY PAPER

The Inland Sea by Madeleine Watts (book review)

Sex and Lies by Leïla Slimani (book review)


Home Time II: Beyond the Weaving by Campbell Whyte (book review)

A Room Called Earth by Madeleine Ryan (book review)
HAZLITT
'Doubt can be a formidable ally': an interview with Josephine Rowe
'We show so much of ourselves to our friends': an interview with Laura McPhee-Browne
'The most honest version of how we see ourselves': an interview with Naoise Dolan

'I'm trying to dig into our deepest fears rather than make a political statement': an interview with Sophie Mackintosh
'As writers, do we have a responsibility to the dead?': an interview with Sara O'Leary
'Folklore has always been about futurity': an interview with K-Ming Chang
'We are stuck in structures we depend on and want to reject all at once': an interview with Jenny Hval
'A woman tells war differently': an interview with Kim Echlin
FRANKIE MAGAZINE

A home of one's own: a guide to homeownership (a how-to guide sponsored by Assemble Communities)

A few ways to support your favourite small businesses

Dear strictly business: how should I price my goods? (an advice column sponsored by Xero)

A short guide to sustainable packaging

The story behind Bread Beauty Supply, Australia's first textured hair-care brand

Home tours: food writer & cook Ella Mittas

Home tours: photographer Phoebe Powell

Hme tours: Steph and Holly from Goodspace


FOREGROUND

The city as billboard: Fed Square, Apple and brand urbanism
VICE

A Guide to Finding Peace on Social Media (in partnership with Sportsgirl)

Why Representation Matters and What You Can Do About It (in partnership with Sportsgirl)

What Healthy Queer Relationships Look Like, According to Queer Australians (in partnership with Queensland Government)


ABC EVERYDAY

Knowing when to give up is a secret superpower. Here's how to hone it
SBS GUIDE
Everything you need to know before you binge Wellington Paranormal

How The Family Law normalised cultural diversity on Australian television

INSIDE DESIGN

Exploring the souls of design systems
Eight designers tell us their tips for landing a second interview
Why you need a weekly "craft time," according to Atlassian's design manager
CROSSBEAM

How to partner with me: Tara Larson from Intercom
How to partner with me: Robin Yerex from Kira Systems
THE LIFTED BROW

You Don't Change At All: a review of Jenny Zhang's Sour Heart

The necessary work of carrying on living: a review of Jenny Odell's How to Do Nothing

MEANJIN QUARTERLY

Stranger Things 2
NEWSWRITE

Listen up: how to stretch your skillset as a writer in the podcasting age (Issue 244 / Summer 2019)


THE BIG ISSUE

Ongoing contributor and former reviewer of books, podcasts, and streaming content

(Here's an ABC Radio National feature on audio dramas where I'm quoted as a subject matter expert.)

So You Want to Make a Podcast? (International Podcast Day feature) for The Big Issue #620


THE CUSP

The Cusp was a collaboration between Australia's first bank, Westpac, and Junkee Media.

Sadly, the project is no longer online but if you'd like to read through my archives, just ask.

I wrote about productivity, podcasts, cooking, career switching, the myth of genius, public speaking, and the joy of snacking at work.

I also created The Cusp's first holiday non-gift gift guide, to help young Australians redefine how they expressed generosity.


CONCRETE PLAYGROUND

Ten classes you can take over summer to learn something new
Ten Australian TV shows you can stream now
JUNKEE

5 female artists who should be on your radar
We chatted to Jonathan Jones about making Indigenous art that rewrites history
Taiwanese artist Joyce Ho on trusting your work to speak for itself
How Campari became more art than advertising
OTHER

Name A More Iconic Duo: the benefits of cross collaboration